Scarlett Johansson's Free NumberQuest Name Meaning
Birth Name Meaning For: Scarlett Ingrid Johansson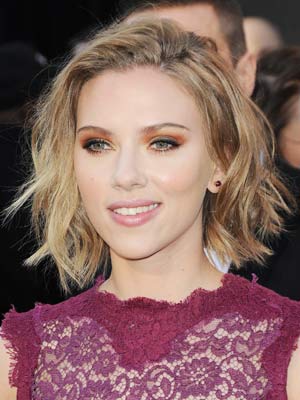 Scarlett's Soul Urge: 37/10/1
You are the essence of individuality and independence. You are intense and convicted when it comes to defending your beliefs, as you never doubt your inner strength and ability to handle any challenge. Many are inspired by your confidence, while others may feel irritated and view it as arrogance. You are likely to attract people and situations that allow you to express this part of yourself or else they will mirror these traits back to you and determination is needed. Psychology interests you because it enables you to understand the people that you are leading, as well as the competition. Inside, you have the need to excel.
Scarlett's Personality: 66/12/3
There seems to be a golden glow of optimism and joy around you wherever you go. You are witty and playful, and your idealistic nature irresistibly draws the little child out of everyone you meet. Ever creative and interesting to talk to, you are never long without people to cluster around your radiance. You enjoy dressing up and are very creative with accessories. You've got a style all your own, even if you don't follow fashion.
Scarlett's Expression: 103/4
You are the builder of the world. With your organized, efficient approach everything gets done right the first time. You emanate security and would sacrifice your own desires for your family and anyone or anything else that you considered a responsibility. You have a relentless eye for value and quality and you have the patience and determination to work for it.
Scarlett Ingrid Johansson is an American actress and singer. She was among the world's highest-paid actresses from 2014 to 2016, has made multiple appearances in the Forbes Celebrity 100, and has a star on the Hollywood Walk of Fame.
Wikipedia
---
Partners: Ryan Reynolds, Romain Dauriac
Found Your Soul Mate?
Soul Mate Synergy reveals the deepest soul-bonds between you.
Are you with the partner whose name is written deep within your soul?
Check here and see!