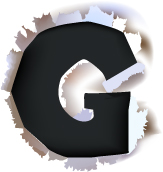 G is the numerical equivalent of 7 and represents mysticism and religious experiences. This letter is imaginative, creative, and will look for alternative solutions to everyday problems. When it is the first consonant in a name, the bearer will tend to be intuitive, learned and somewhat solitary. Negatively, G's are loathe to take even the best intentioned advice from others.
A B C D E F G H I J K L M N O P Q R S T U V W X Y Z
Found Your Soul Mate?
Soul Mate Synergy reveals the deepest soul-bonds between you.
Are you with the partner whose name is written deep within your soul?
Check here and see!