Justin Paul Theroux's Free NumberQuest Name Meaning
Birth Name Meaning For: Justin Paul Theroux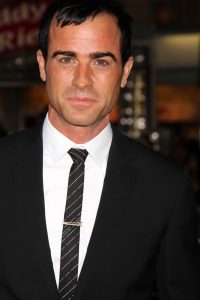 Justin's Soul Urge: 30/3 Your urge is to bring hope, joy and beauty to all you meet. You feel the best when you are in beautiful and comfortable surroundings. You have a creative essence and use your inspiration and imagination to make others happy. You enjoy attention and admiration, and you desire recognition for your talents.
Justin's Personality: 44/8 There is an air of affluence about you, no matter your station in life. People assume you are in control. You give the impression that you are the best at what you do, so naturally others look to you for leadership. You have an eye for quality and no matter what it takes, you try to project the image of success. Clothing of the highest quality is certainly your preference. People cluster around you hoping that some of that luck is contagious.
Justin's Expression: 74/11/2 As a peacemaker and mediator, you bring harmony and intuitive insight to all you come in contact with. You have an inborn ability to understand all sides of a situation, and you have the tact and gentleness to express it in a way that it will be received. This talent is the magical ingredient for "Peace on Earth".
Justin Paul Theroux is an American actor and screenwriter. He is best known for his work with film director David Lynch in Mulholland Drive and Inland Empire, his starring role as Kevin Garvey in the HBO series The Leftovers (2014–2017) and as Tom in The Girl on the Train (2016). He is also known as a screenwriter for films such as Tropic Thunder, Iron Man 2, Rock of Ages, and Zoolander 2. …
Wikipedia
---
Partners: Jennifer Aniston
Found Your Soul Mate?
Soul Mate Synergy reveals the deepest soul-bonds between you.
Are you with the partner whose name is written deep within your soul?
Check here and see!