William Bradley Pitt's Free NumberQuest Name Meaning
Birth Name Meaning For: William Bradley Pitt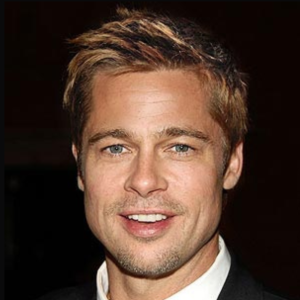 William's Soul Urge: 34/7 You are a philosopher by nature. Inside, you are calm shy and reserved, preferring to live alone in your own perfect world of thoughts and intuitive analysis of life's deeper mysteries. You experience irritation and upset in noisy or chaotic environments, as your hearing is more sensitive than most peoples. You have a good ear for music and are probably drawn to complex and meditative melodies.
William's Personality: 51/6 People and animals are attracted by your maternal nurturing and affectionate appearance. It feels good being around you, as you are always looking for ways that you can make someone feel more comfortable. Your home is probably attractive and welcoming too. You dress to reflect your harmonious and comfortable nature.
William's Expression: 85/13/4 You are the builder of the world. With your organized, efficient approach everything gets done right the first time. You emanate security and would sacrifice your own desires for your family and anyone or anything else that you considered a responsibility. You have a relentless eye for value and quality and you have the patience and determination to work for it.
William Bradley Pitt is an American actor and producer. He has received multiple awards and nominations including an Academy Award as producer under his own company Plan B Entertainment.
Wikipedia
---
Partners: Angelina Jolie, Jennifer Aniston
Children: Pax Jolie-Pitt, Maddox Jolie-Pitt, Knox Leon Jolie-Pitt, Zahara Jolie-Pitt, Shiloh Jolie-Pitt, Vivienne Jolie-Pitt
Found Your Soul Mate?
Soul Mate Synergy reveals the deepest soul-bonds between you.
Are you with the partner whose name is written deep within your soul?
Check here and see!